Preschool Enrollment Kickoff!
December 05, 2018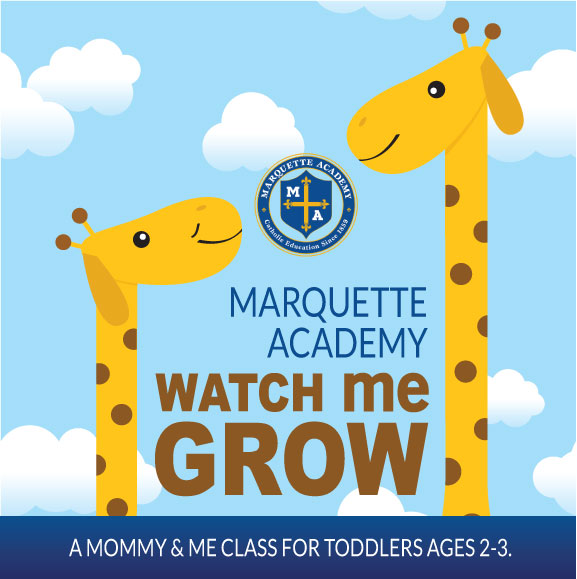 We all want the best for our children. Marquette Academy knows that play is critical to healthy growth and development. When learning is fun, children build self-worth by solving problems and socializing with their peers.
Monday, December 10, 2018 is our Enrollment Kickoff for two programs that begin in January.
PLAY SCHOOL
Play School is for children who will be three or older by January 1st and are potty trained. This is a two day a week, two hour play based, introductory preschool with an academic focus. Play School will be held on Tuesdays and Thursdays from 12-2pm starting January 15 through May 9, 2019. The cost is $75/month ($18.75 per week). Before and Aftercare is available for all PreK students from 7:00am until 5:00pm for an additional cost of $4.00 per hour.
Watch Me Grow
Watch Me Grow is a NEW Mommy & Me class for toddlers ages 2-3. This class will promote early development, discovery and socialization through stories, song, art and play. Enjoy one afternoon or evening each week bonding with your toddler as you witness their excitement to learn!
Marquette Academy Preschool is excited about this new program, offering parents and children the opportunity to introduce routines, new activities, and make new friends. We will provide you and your child with a fun, caring, structured environment where you can start to build a positive learning experience together.
Classes are offered on Monday from 12-1:15pm or 5:30-6:45pm. The cost is $50/month (4 sessions) and run from January 14 through May 6, 2019.
---
To sign up for either program, please call 815-433-1199 to reserve your spot!