Go Club Upcoming Events for 2023
---
Scavenger Hunt - 10/7/23
Does the Cru Know the Clue Scavenger Hunt
Click here to download the form
---
Century Club - Get your Season Tickets while supporting our athletes!
The start of the school year is upon us! Soon, the Marquette Family will be gathering at Gould Stadium and Bader Gymnasium to support our Crusaders and Lady Crusaders.
​The Marquette Century Club is an organization that gives its financial support to the high school level teams as well as two senior scholarships each year. This is achieved through dues collected from the members of the Century Club and donations to the scholarships program.
​Marquette Century Club dues are $75.00 per person per year. The dues are payable now to meet our goal of continued support of our Crusaders and Lady Crusaders. Membership in the Century Club offers preferred and reserved seating to all home football, basketball and volleyball games at the high school level (excluding playoff and tournament games). You can save money and it is convenient to pay just once a year for all Marquette home games at the freshmen, sophomore and varsity levels. New members are always welcome and we encourage you to ask a friend of Marquette to become a member of the Century Club. Your contribution to this worthwhile endeavor is greatly appreciated.
​The Century Club awards two $500.00 scholarships to Marquette Academy seniors whose parents are members of the Century Club. These scholarships are awarded to students exhibiting high qualities of sportsmanship and a sense of fair play during their participation in two sports at Marquette. This past year the Century Club was able to award three additional scholarships to a Marquette freshman, sophomore and a junior.In addition, the Century Club makes a substantial donation to the Marquette Go Club to help fund the athletic programs. These scholarships are made possible through donations of the Century Club. We welcome all donations to this fund.
Please make your check payable to the Marquette Century Club and mail to:
Marquette Academy
Attn: Century Club
1000 Paul Street
Ottawa, IL 61350
Lisa Killelea​​​​
Mandy Durdan​​
Todd Hopkins
(Or call 815-433-0125 with questions)
---
Donate to the Go Club
You can safely make a donation, pay your membership, or give to one of our current projects to benefit our student athletes. Just write Go Club in the "Cause Section" below. Thank you for your continued support.
You can continue to the payment section without having a PayPal account. After you select the pay using PayPal button, you will be taken to the secure PayPal page, then just choose "use debit or credit card" option instead of logging into a PayPal account.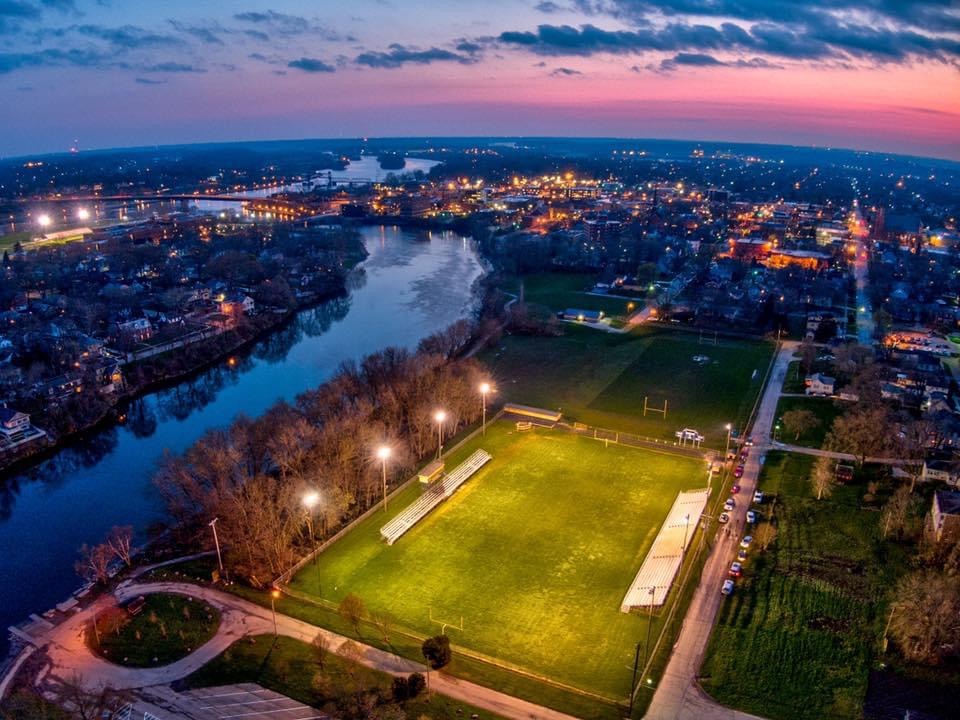 The Marquette Academy Go Club is responsible for all funding for our High School Athletics and all things associated with sports. (uniforms, hiring referees, transportation, maintaining facilities) Your support is appreciated and necessary for the success of our programs. Each student that participates in a sport is directly affected by the efforts put forth by you and the Go Club.
Ways you can support the Go Club:
Going to sporting events
Go to fundraising events (watch your emails and Facebook for event details)
Buying 50/50 and raffle tickets
Volunteering to help take care of facilities
Go to the meetings to learn more
Thank you for supporting our athletes!
---
Officers
Dan McGrath - President
Mike Graham - Vice President
Ryan Reynolds - Treasurer
Donna Gamons - Secretary
Renee Durdan
Mark Larson
Rick Mullen
Jake Callahan
---
GO CLUB GRID IRON GAME