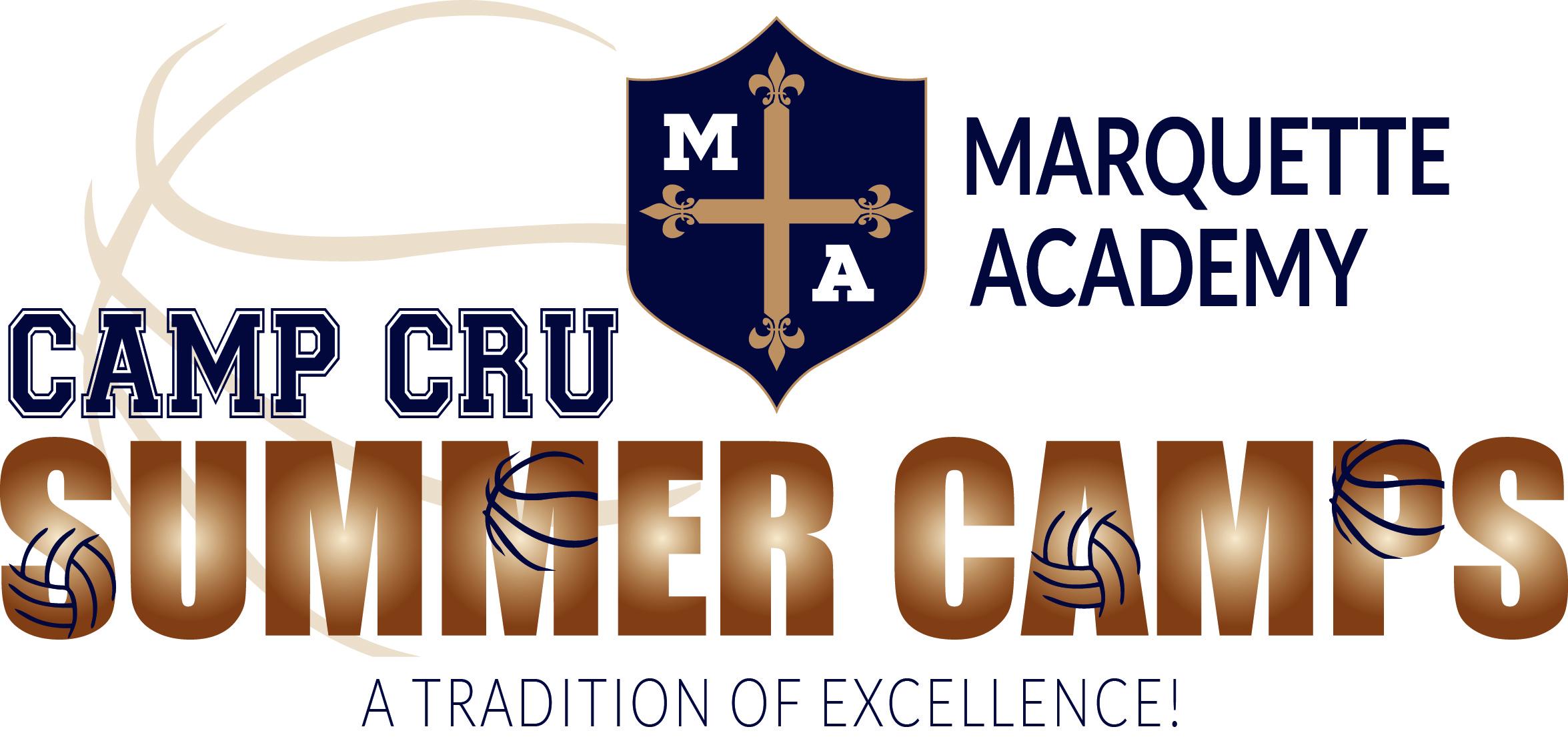 Marquette Academy offers several sports camps in summer. These camps are open to ALL boys and girls of the ages indicated, whether they are current Marquette Academy Students or not. Please click the link below for the registration form if you are interested.
Call or stop in the HS Main Office (summer hours) from 9:00am - 1:00pm, Monday - Thursday to register. (815-433-0125)
You can also register on the first day of camp. Download the form here.
Or email Mindy McConnaughhay - mindy@marquetteacademy.net
---
Boys Basketball – June 19-22, 2023 in Bader Gym
Lil' Cru Boys Basketball Camp
Entering Grades K-2 (M-TH)
8:30-9:30am - Cost $30
Boys Basketball Camp
Entering Grades 3-6, 9:30-11:00am
Entering Grades 7-9, 11:00-12:30am
Cost $30 for 1st camper, $20 per sibling
---
Girls Basketball – June 26-29, 2023 in Bader Gym
Lil' Cru Girls Basketball Camp
Entering Grades K-2 (M-TH)
8:00-9:30am - Cost $30
Girls Basketball Camp
Entering Grades 3-6, 9:30-11:00am
Entering Grades 7-9, 11:00-12:30am
Cost $30 for 1st camper, $20 per sibling
---
Girls Volleyball – JuLY 10-13, 2023 in Bader Gym
Lil' Cru Girls Volleyball
K-4 Intro to Volleyball (M-TH)
8:30-9:30 am - Cost $30
Girls Volleyball Camps
Intermediate – Entering grades 5-6, 9:30-11:00
Advanced (HS Prep) – Entering grades 7-8, 11:00-12:30
Cost $30 for 1st camper, $20 per sibling