Thanksgiving is not just for Pumpkin Pie
November 16, 2018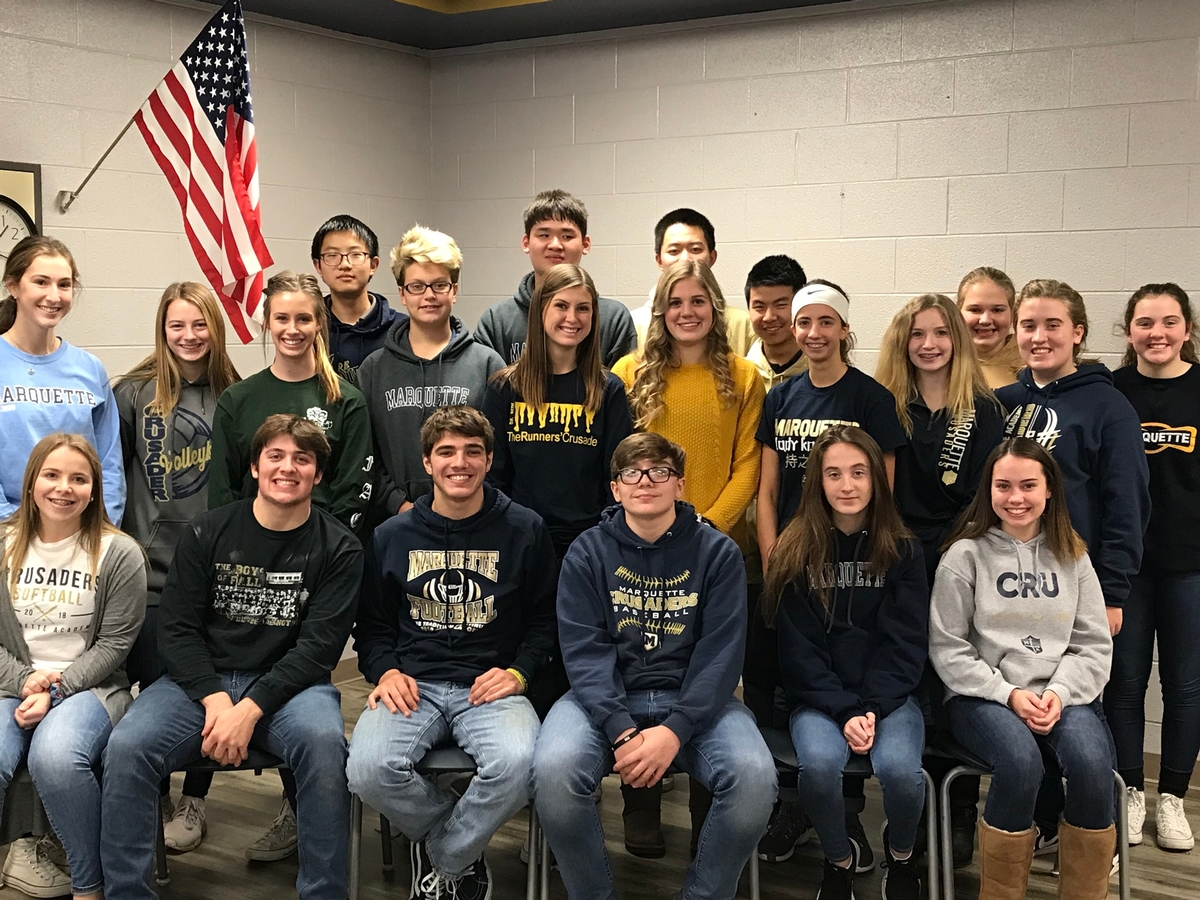 It's common these days for people to skip right to Christmas after Halloween. But a holiday that is truly important is Thanksgiving. Not only is there amazing food but it is a time of year for you and your family to get together and appreciate all the blessings that you have received and to embrace family traditions.
I love Thanksgiving and not just for the pumpkin pie, but instead being able to see my entire family. Many of my cousins are away at college or having families of their own. Usually when our family gets together there is someone who is not able to come; but for Thanksgiving, everyone is there. This spirit of family togetherness is what makes the holidays so special along with helping out those who don't have as much.
Thanksgiving is a time to appreciate what you are thankful for and help those in need. Marquette is doing many things to help the less fortunate. For example, the Key Club is doing a toiletries drive for the poor. Each member is bringing toiletries to help the less fortunate receive some items that they need but might not necessarily be able to afford. The school is also doing a good drive competition where each class brings in a certain type of food to give away to the needy. The freshman are in charge of bringing breakfast items, sophomores in charge of lunch items, juniors in charge of dinner items, and the seniors are in charge of dessert items. This competition runs until December 5th, and the class with the most goods wins a free dress down day.
Marquette Academy also donated a 'God is Light' themed Christmas tree to First National Bank's silent auction. Proceeds from the auction will be donated to the Pads shelter. Trees will be on display at the bank and auctioned the night of the downtown Christmas parade (11/24/18).
Thanksgiving may be an overlooked holiday but it is an important time of year. It is a time to look at the people around you whether friends or family and to appreciate their presence in your life. It is also a time to value the many blessings you have and to help those who may not have as much. Me, I am thankful for my family and the wonderful blessing to be a student at Marquette.