Latest News at Marquette Academy
August 19, 2020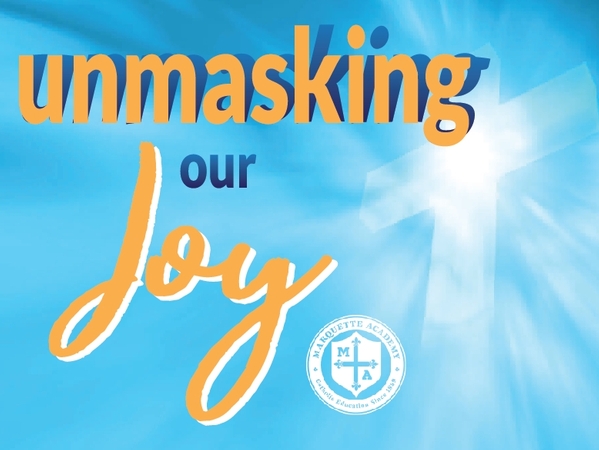 As we begin a new school year, full of challenges we have never faced before, I am sure there is a lot of concern, worry, and fear. I am feeling all of those things as well. Nobody knows what the future will bring, and I am no prophet, but I can almost certainly predict it will involve the unexpected. Nevertheless, we will forge on this year because the mission of Marquette Academy is too important to give up on.
Every man, woman, and child wants the same thing: to be happy. The question we all have to answer as we go through life is what is it that will make us happy? The world proposes that earthly things are all we need; wealth, health, popularity, sports, entertainment, etc… When times are good, we can easily fool ourselves into thinking these things are enough, even if we do have a lingering sense that something crucial is missing. When times are bad, these things fail us, and if they are all we have our happiness fails too.
For 2,000 years, untold multitudes of people have been finding joy even in the midst of a turbulent world. How did they accomplish such a marvelous feat? By fixing their eyes firmly on the one thing that will never fail, the truth that endures forever, Jesus Christ our Lord and savior. This year, as a school community, we will be trying to follow in the footsteps of the men and women of faith who came before us by reminding ourselves of the big picture. Things are hard right now and as a people we are suffering. But we are still the people of God, and He is inviting us into a relationship with Him that will sustain us through every earthly trial and find its ultimate fulfillment in the perfect joy of heaven.
Our theme for this school year is Unmasking our Joy. Christ is always with us, waiting to pour grace into our souls, but often we forget to turn to Him. My great hope is that this year we can discover again how great our God is as a school, a community, and individuals. He is real, He is powerful, and He is good. So we will try to find Him in the good and the bad that we will experience in the coming year. Only then will we have peace and joy that lasts.
---
St. Paul preached the gospel to most of the known world and in the process experienced suffering far beyond anything I have. In the 11th chapter of his second letter to the Corinthians, St. Paul describes some of what he went through:
"Five times I have received at the hands of the Jews the forty lashes less one. Three times I have been beaten with rods; once I was stoned. Three times I have been shipwrecked; a night and a day I have been adrift at sea; on frequent journeys, in danger from rivers, danger from robbers, danger from my own people, danger from Gentiles, danger in the city, danger in the wilderness, danger at sea, danger from false brethren; in toil and hardship, through many a sleepless night, in hunger and thirst, often without food, in cold and exposure."
(2 Corinthians 11:24-27)
And yet, St. Paul is also able to say in the same letter:
"So we do not lose heart. Though our outer nature is wasting away, our inner nature is being renewed every day. For this slight momentary affliction is preparing for us an eternal weight of glory beyond all comparison, because we look not to the things that are seen but to the things that are unseen; for the things that are seen are transient, but the things that are unseen are eternal."
(2 Corinthians 4:16-18)
---
Only a tremendous faith can dismiss so much suffering as a momentary light affliction. St. Paul must have been absolutely convinced that he had found something truly good, something far better than anything else, something worth suffering to obtain. I know my faith is not nearly as strong as St. Paul's. Perhaps you are the same way. This year, let us grow in faith, find our joy, and witness to a world that has forgotten that Jesus Christ is Lord.
Know of my prayers for you all. If there is any way I can be of assistance to you or your family, please don't hesitate to let me know.
St. Paul, pray for us.
Blessed Virgin, our hope, seat of wisdom, pray for us.
In Christ,
Fr. Mattingly
Chaplain
August 13, 2020
Please download the most recent updates for our Reopening Plan as of August 10, 2020. If you have any questions please contact either campus at 815-433-0125 HS, or 815-433-1199 GS. Thank you for your patience and understanding as things are constantly changing.
July 28, 2020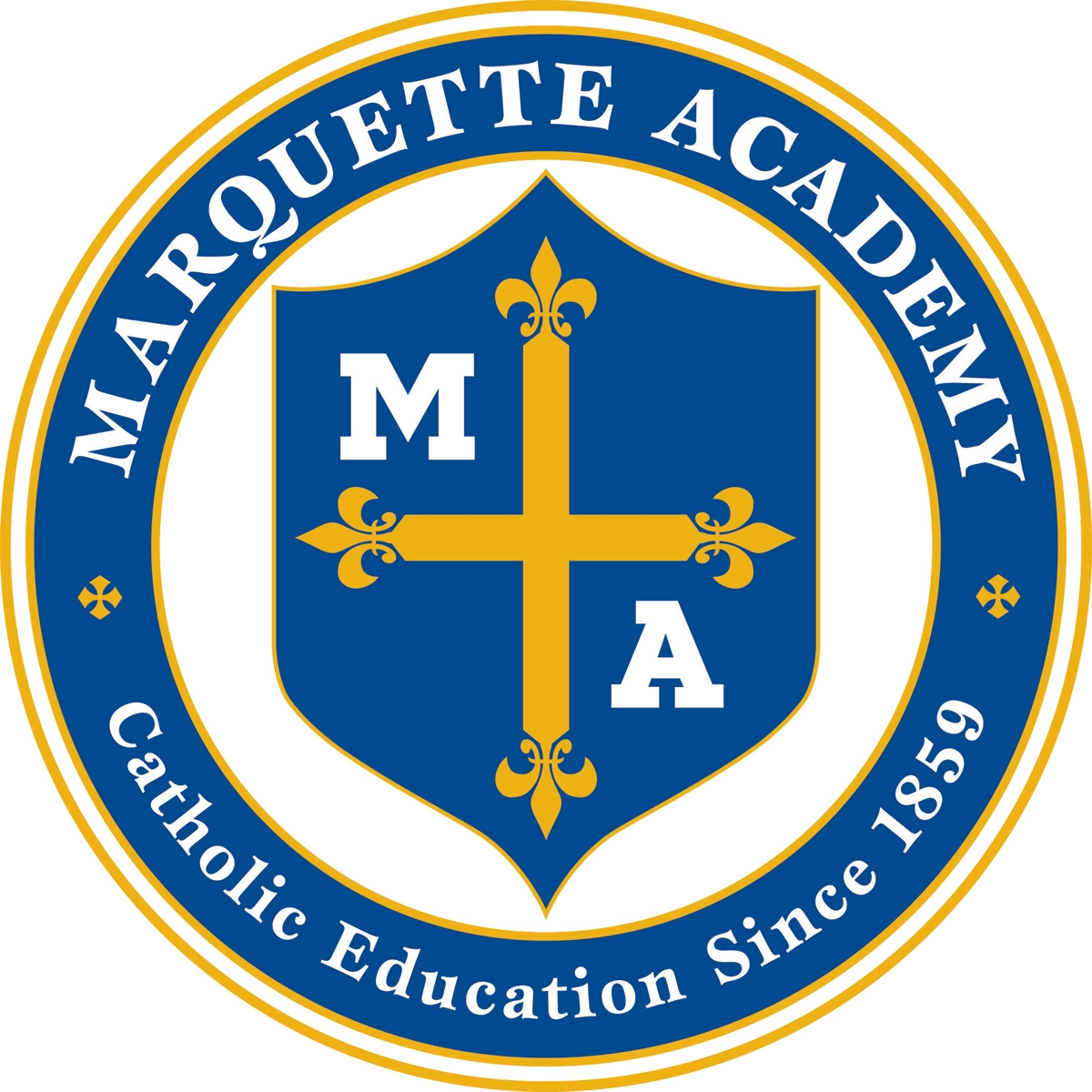 Fall 2020 School Reopening Plan
Marquette Academy Reopening Plan Fall 2020
---
Dear Marquette Academy Families,
We are continuing throughout the summer to prepare our building, faculty, and staff to properly welcome all of our students back to school 5 days a week, we will be ready on our first scheduled day of school. This will be August 19th for all Grade School students and Freshman. All High School students will report on August 20th. Preschool will begin on August 24th. We have developed and made adjustments to our plan using the ISBE recommendations and the CDC guidelines as blue prints to create the best plan to support your child.
Please know that it is our goal to hold ourselves to the highest standard of safety because your child is important to us. Marquette Academy intends to implement the following for the 2020-2021 school year. Please know there could be more steps that will continue to evolve but we want to make sure that you understand what to anticipate at this time for the 2020-2021 school year.
As mentioned in my previous correspondence we have submitted and received approval for our full reopening plan for the 2020-2021 school year from the Office of Catholic Schools. You can view the full plan at the following link on our Marquette Academy website and it is attached to this email. I encourage you to read it thoroughly. There are two major adjustments from my original correspondence that have been changed in regards to face masks and Virtual Learning:
1. Face Masks - Face Masks will be required of all students and staff during the ENTIRE school day, with the exception of outdoor activity, such as recess and while eating.
Masks must be clean, fit the student appropriately covering both their mouth and nose.
Begin investing in cloth face masks - look for masks that your child finds comfortable and expect to have a set of 3-5 for sanitary reasons.
We ask that masks have no phrases on them or offensive images. No scary faces, skulls or crossbones, etc... However, they may support a sports team (Ex. Go Knights or Crusaders or your favorite team of choice) or another theme (Ex. gymnastics, cars, dogs, unicorns, etc..) Masks can be any color, as long as they are respectful, have no phrasing written across the mask, and are not distracting to others.
Masks may be cloth (please wash daily or have multiple masks) or disposable.
Again, we ask that 3-5 masks be provided per student.
- To be worn each day during school
- Another (back up) mask to be placed in the front pocket of their backpack
- A couple masks to be given the first week of school to their homeroom teacher. The homeroom teacher will store in a separate plastic bag in the classroom, in case your child loses or breaks their mask during the school day.
2. Virtual Learning
Virtual Learning is now an option for any student if chosen by the family. Our virtual Learning program will be utilized through the Google Classroom as our online platform while also utilizing Google Meets. The virtual academy will require students to be in attendance online during the same hours or class periods as in-person students and participate in class via the internet during the assigned class times. Students will access their school work through the Google Classroom and through hard copy materials sent home. Families who choose the Virtual Learning Option will be required to utilize this option for the ENTIRE semester. There will NOT be a Hybrid learning option (Combination of virtual Learning and in person Learning) available at this time. Please note that this program will NOT follow the same format as our previous E-Learning model.
Attached with this email is a survey that we are asking ALL families to please fill out.
Please access this survey through the following link: Return To Learn Survey
We ask that each family please complete this survey by August 10th . Thank you for your patience and support as a Marquette Academy Family. We intend to continue to improve the support that we offer through this pandemic experience. I am confident that if we stay focused on our faith, our relationship with Christ, and are mindful of each other we will get through this and become a better school, community, and nation.
May your family continue to stay safe and healthy, and may you enjoy the remainder of the summer!
Respectfully,
Brooke Rick
Principal