Hoco Door Decorating
October 02, 2018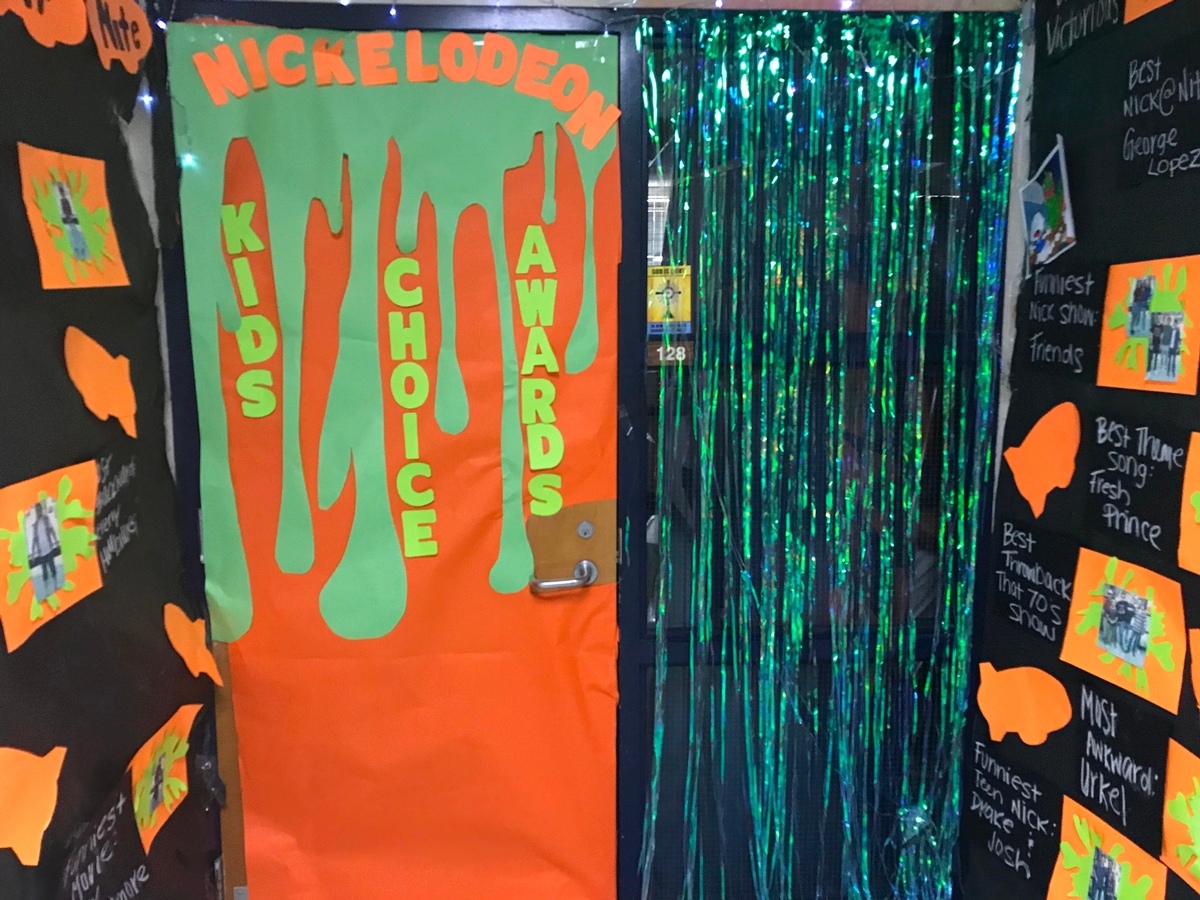 Door Decorating Contest
The time has finally come. It's homecoming week. Tuesday's activity was door decorating. The Marquette High School home rooms participated in a door decorating contest. Each homeroom would decorate their door according to the theme of homecoming. This year the theme was Nickelodeon.
Many of the home rooms decorated their door to their class distinction. The freshman were Nick Jr. so it came to no surprise that they did Paw Patrol as the theme for their doors. Ms. Rodriguez's homeroom decorated their door to their theme which was Teen Nick. They wrote the Teen Nick logo and hung balloons down from the ceiling.
Many home rooms did just plain Nickelodeon as the theme for their doors. Ms Reardon's senior home room decorated their door with many splats of "slime". Mr. Hall's homeroom decorated their door to Nickelodeon movies such as Penguins and Madagascar. Ms. Giffin's senior homeroom dressed up their home room to Nickelodeon's infamous Kids Choice Awards. They took pictures of all the kids in the homeroom and gave them awards in different categories.
The sophomore home rooms both decorated their doors in honor of Friday's homecoming game. Mr. Vickroy decorated their door to say "slime the Broncos" portraying the Broncos covered in slime. Ms. Mills' home room dresses their door to "drown the Broncos." They also incorporates Spongebob into the mix.
All of the home rooms decorated their doors very well. The first place winner of the door decorating contest was Ms. Giffin's homeroom.