Stock the Bar for May Merriment
Saturday March 9, 2019 at J J's Pub in Ottawa from 6-8pm. All our welcome to join us for some fun and friendship. We will supply appetizers, and there will be a cash bar. Entrance Fee: please bring your favorite bottle to donate to May Merriment. All donations will be used at May Merriment XXXVII – Light Up the Night – on May 4, 2019.
Our Wish List: Case of Beer, Sauvignon Blanc, Pinot Grigio, Reisling,White Moscato, Chardonnay, or Cabernet Sauvignon, Merlot. OR a 5th of: Vodka (not flavored), Gin, Whiskey or Tequila.
---
May Merriment XXXVII Light Up the Night
Save the Date - Saturday, May 4, 2019! To learn more about May Merriment click here.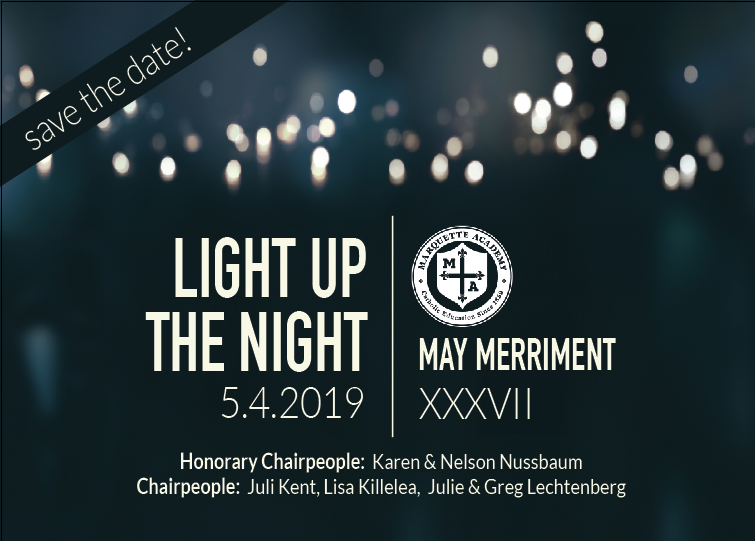 Gather @ Gould
September 2, 2018
Gould Stadium
Saints & Sinners
Golf Outing
September 15, 2018
Pine Hills
Ottawa, IL
Go Club Pig Roast
October 2, 2018
2979 E. 1520th Rd.
Ottawa, IL
Rip's Party
October 28, 2018
Ladd, IL
Bus leaves from KofC in Ottawa

MERRY EVERYTHING
Food Tasting & Christmas Bazaar
November 9, 2018
Elementary Campus
Wreath, Greens & Poinsettia Sales
November 9, 2018
NO-SHOW Event
January 28, 2019
Wherever you
want to be
Stock the Bar
March 9, 2019
JJ's Pub
May Merriment
May 4, 2019
Bader Gym