MA Runners' Crusade 5K
November 16, 2019
Get all the details and sign up here.
---
MERRY EVERYTHING FOOD TASTING AND CHRISTMAS BAZAAR
Saturday, November 16, 2019
Shop 30 fabulous crafters and vendors, order fresh greens from Winding Creek, get your homemade baked goods and get in the spirit from 4-8pm. Then enjoy the Food Tasting with samples from 20 local restaurants from 5-8pm. Tickets for the taste cost $25 per person. Get more details here!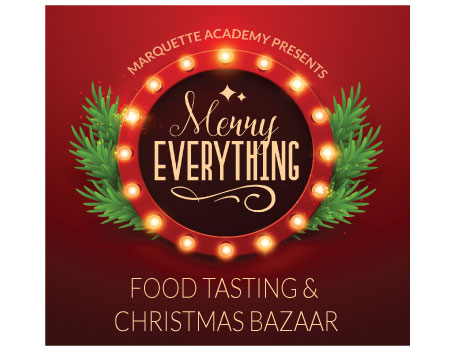 ---
Special thanks to our GOLD Sponsors:
Ottawa Funeral Home, Bill Walsh Automotive Group, Marseilles Sheet Metal, Ottawa Catholic Communities; St. Pat's, St. Francis and St. Columba Parishes, St. Michael the Archangel Parish, Cantlin Law Firm, IV Cellular, HR Imaging Partners, the Knights of Columbus, JJ's Pub, Shearer Tree Service, Dorothy Cioni, and Tom Ganiere Appraisal Service
Saints & Sinners
Golf Outing
September 7, 2019
Pine Hills
Ottawa, IL
Alumni & Family Weekend
September 27-28, 2019
Gould Stadium & KC's
Rip's Party
October 27, 2019
Rip's in Ladd, IL
Bus leaves from KofC in Ottawa

Turkey Dinner
November 3, 2019
Elementary Campus
MERRY EVERYTHING
Food Tasting & Christmas Bazaar
November 16, 2019
Elementary Campus
5K Runners' Crusade
November 16, 2019
HS Campus
Wreath, Greens & Poinsettia Sales
November 16, 2019
Stock the Bar
TBA
May Merriment
May 2, 2020
Bader Gym