LOCAL AGRICULTURAL EDUCATION TEACHER HONORED THROUGH BEGINNING TEACHER GRANT PROGRAM
September 22, 2021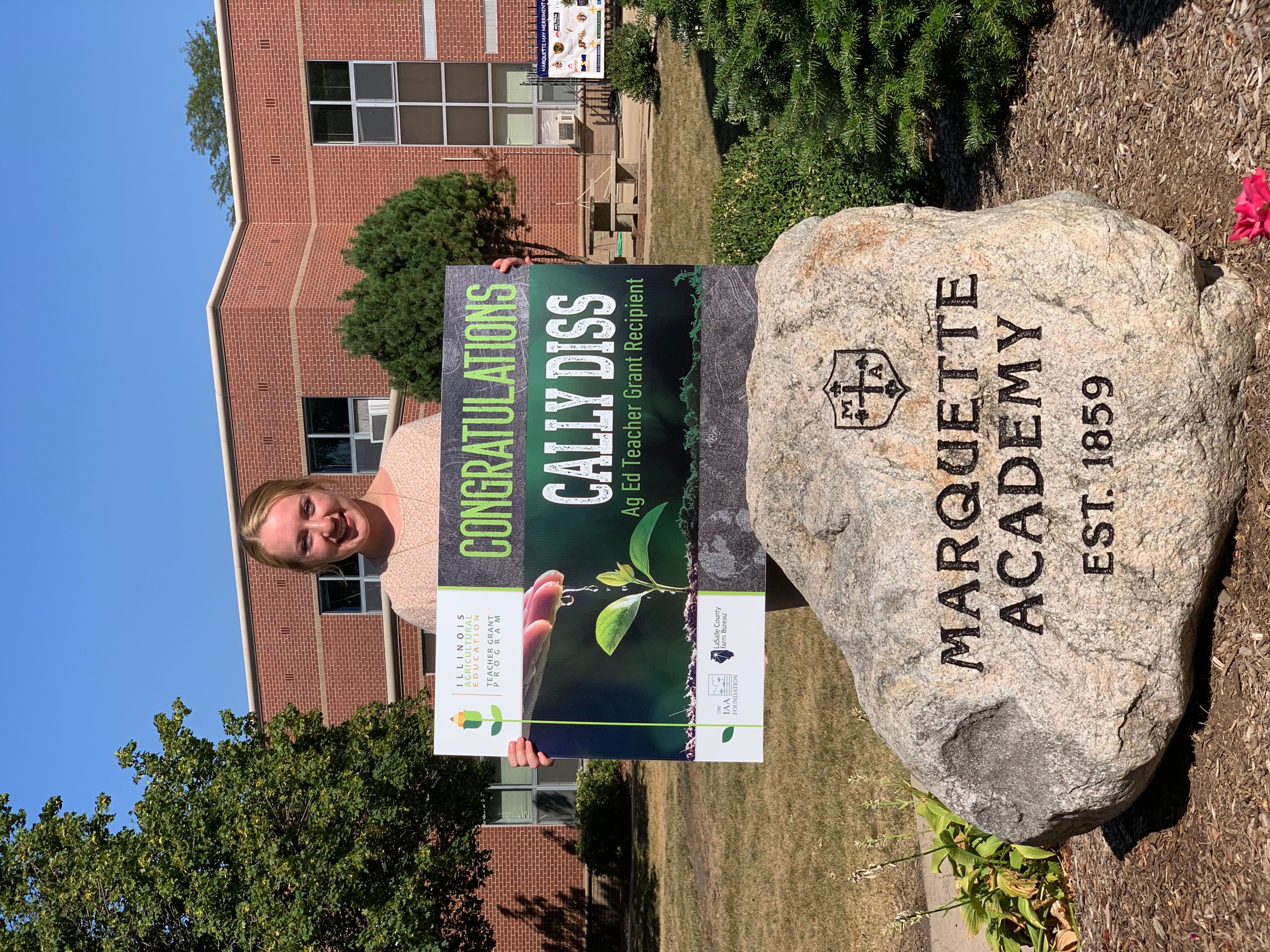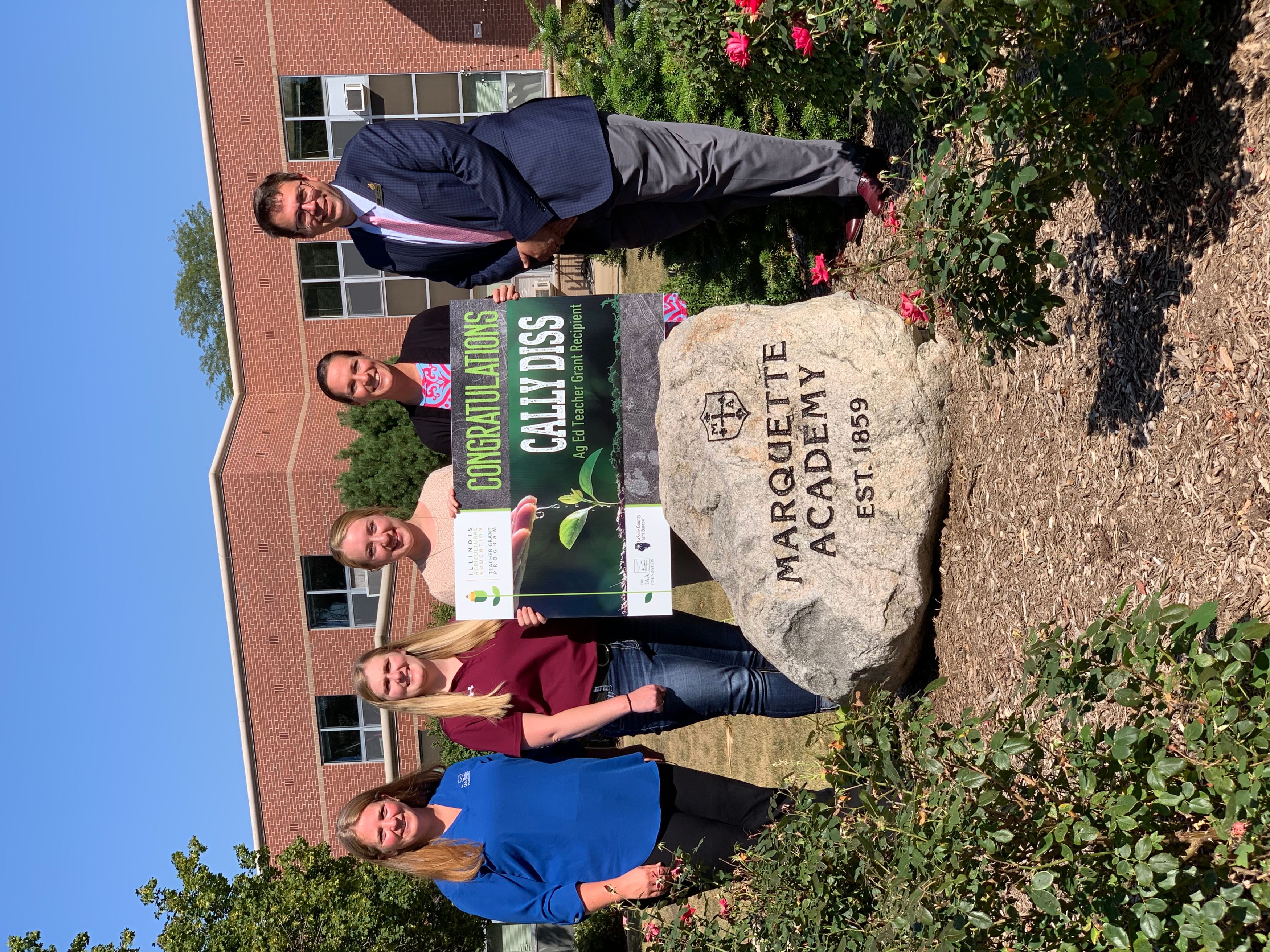 LOCAL AGRICULTURAL EDUCATION TEACHER HONORED THROUGH BEGINNING TEACHER GRANT PROGRAM
FOR IMMEDIATE RELEASE SEPT. 20, 2021
CONTACT: Susan Moore
Director, IAA Foundation
309-531-2225
smoore@ilfb.org
Ottawa, Ill.—
As Illinois continues to face an agricultural education teacher shortage, one group is tackling the issue through a grant program for beginning ag teachers.
This week, Ms. Cally Diss was selected as one of four new Agriculture Teachers in Illinois to receive recognition as a recipient of this teacher grant. Ms. Diss applied for the grant program and was selected based on excellent efforts in the classroom as well as strong short and long term personal and agriculture program goals.
Representatives from LaSalle Farm Bureau and the Facilitating Coordination in Agricultural Education (FCAE) were on hand to announce the award to Diss and their students.
Principal Brooke Rick: "We are beyond blessed to have Ms. Diss at Marquette Academy. Her enthusiasm and passion for Agriculture Education is tremendous. She is certainly deserving of this award and we are so very excited for her to be the recipient of it."
"I pour my heart into teaching our kids, so I felt very honored to be recognized for it. People keep saying that Marquette is lucky to have me, but really I am the lucky one to be at Marquette! I am so happy to be an agricultural teacher and FFA advisor. It truly is the best career and I will be doing it until the day I retire!" Cally Diss
Illinois agricultural education teachers completing their first year in the classroom are eligible to apply for this grant. The amount of the grant payment will increase over the course of the teacher's first five years in the classroom, up to $10,000 total, if they meet the re-application process confirming they remain active as an agricultural education teacher in the state of Illinois.
The Illinois Farm Bureau, through its charitable arm, the IAA Foundation, created the Illinois Agricultural Education Teacher Grant Program. Illinois Farm Bureau provided seed money to begin the program, and the IAA Foundation seeks additional funding partners to continue adding new first year teachers into the grant program, with a goal of funding 32 teachers over a twelve-year timeframe.
More program information can be found online at www.iaafoundation.org under "Our Mission at Work".