PROUD TO BE A "CRUSADER" FOR LIFE
Every January, a group of students travel to Washington D.C., on the anniversary of Roe vs. Wade court decision to legalize abortion. Students and chaperones march to our nation's capital to have their voices and the voices of the unborn heard. The trip gives students an opportunity to grow in their relationships with Christ and one another while supporting a cause. Before the march, students have an opportunity to visit various national monuments and museums.
---
Winners of the Crusaders for Life Raffle
December 25: Leah Hettel, $250
December 26: Mike Kaschke, $100
December 27: Marge Marusich, $100
December 28: Terry Einhaus, $100
December 29: Peggy McGrath, $100
December 30: Ann Fitzgerald, $100
December 31: Anonymous, $100
January 1: Jim Schultz, $250
January 2: Joyce Miller, $100
January 3: Carissa Elliot, $100
January 4: Jerry Halterman, $100
January 5: Ed Dougherty, $100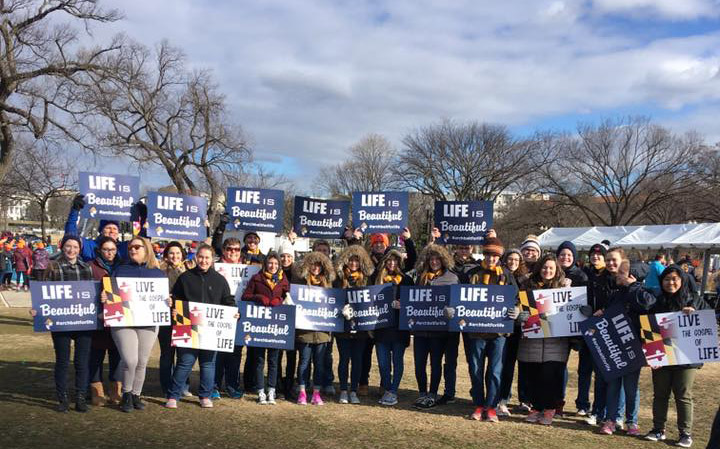 ---
Elementary students attend a weekly mass every Friday. Parents, grandparents and family members are welcome to attend. Weekly mass at the High School is held for students on Tuesdays in our Chapel. All Academy masses are held quarterly and on all Holy Days of Obligation.