You MAde a Difference in a Student's Life!
With your help, we have almost met our projected goal. Collectively we've raised over $1,200,000.
With your help, faculty will get the training they need to implement a STEM Program for our students.
With your help, our facilities will get the much needed upgrades necessary at the elementary and high school campuses.
With your help, students who need help with tuition costs can get the scholarships and nancial aid they need to attend Marquette Academy.
With your help, Marquette Academy continues to be a leader in Catholic education.
Without you, none of this would be possible.
We thank you, our students thank you.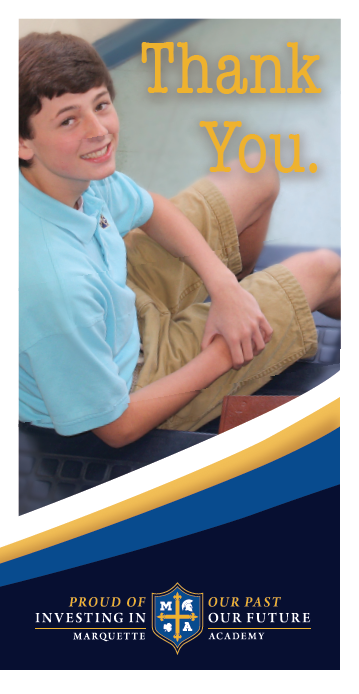 Read the Capital Campaign 3 Year Completion Plan here
---
Make a donation securely below. Please use Capital Campaign as the Cause/Project.