donate to Marquette Academy ANnual Fund here!
When you give to Marquette Academy, we Give Faith, Give Education, Give Light to our students.
---
Why Give?
Because you believe in Blue and Gold!!
Because Christian values and Spirituality are so important, now more than ever.
Because you want MA students to succeed.
Because caring and committed faculty are crucial to a great education.
Because you are a part of the Marquette family, and that's what families do!
To download a copy of this year's Annual Gift Fund brochure, click here.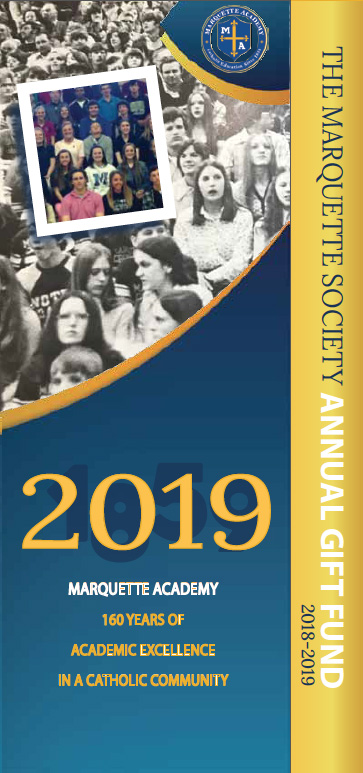 This year to honor our 160th Anniversary, we are providing a limited edition brass plated Christmas ornament as our thanks for your donation of $160 or more. This amount would make you a member of The Society Gold Club.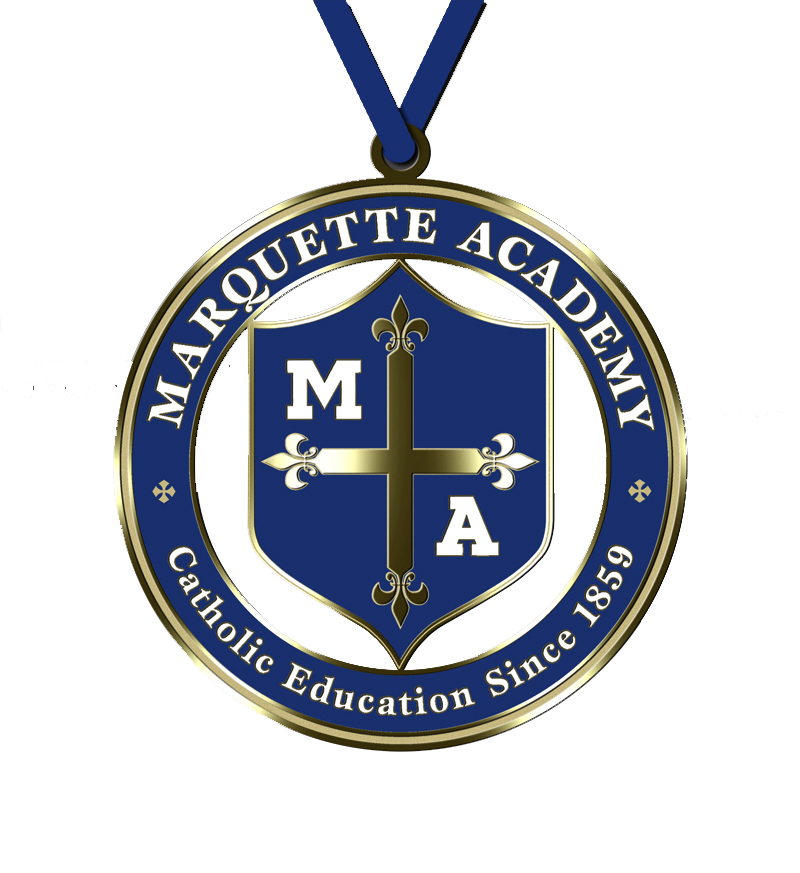 The Marquette Society is an elite group of alumni, alumni parents, grandparents and friends who along with our Corporate Partners provide financial support for the advancement of the mission of Marquette Academy High School. The dollars received each year are a major source of income that provides support to the operating budget.
The Campaign runs from early autumn to June 30th each year. Membership in the Society is renewed on an annual basis and new members are always welcome.
| | |
| --- | --- |
| KEY FOR GIVING LEVELS: | |
| Corporate Society Partner | $1,000 |
| Corporate Ambassador Partner | $5,000 |
| Corporate Legacy Partner | $10,000 |
| 1000 Paul Street Club | $10,000 and over |
| Shield Club | $5,000-$9,999 |
| Victory Club | $2,500-$4,999 |
| Principal's Club | $1,000-$2,499 |
| Sisters of Mercy Club | $750-$999 |
| Ambassadors Club | $500-$749 |
| Crusaders Club | $250-$499 |
| Gold Club | $100-$249 |
| Dukes Club | $1-$99 |
To contribute to the Annual Gift Fund look for your mail or phone solicitation or contact:
Diane Whalen
Annual Fund Coordinator
815-433-0125 ext. 1018